Bomba, November 2010
Bringing Safe Light to Bomba, Belize
The mission of the Grid Earth Project is to bring in reusable and sustainable solar LED light technology that will eliminate the use of kerosene in homes in order to save lives, improve health, promote education and increase economic opportunity.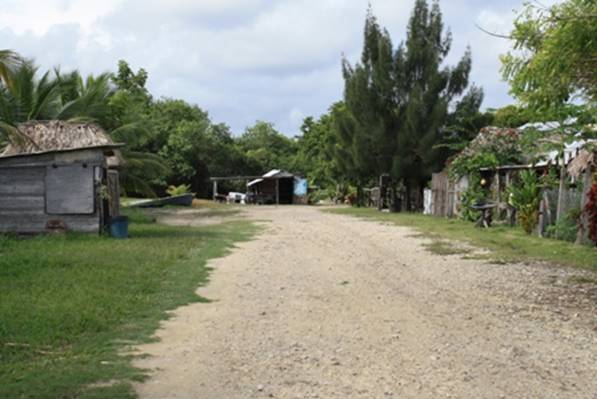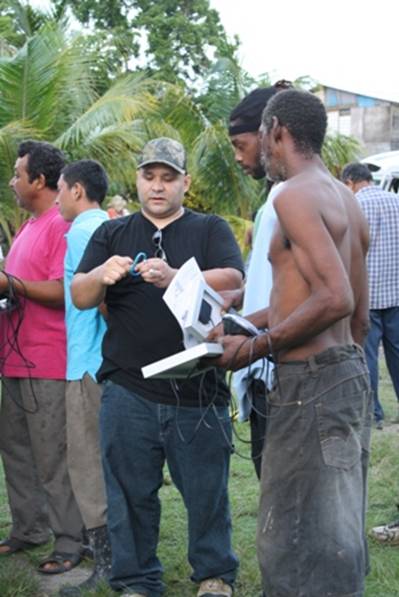 Previously, the people of Bomba, as well as thousands of underdeveloped areas use kerosene to read and eat by at night. Kerosene is a flammable liquid used in lamps to provide light, and not only is it highly inefficient, the noxious fumes can lead to a variety of ailments. Kerosene lamps cause countless deaths by burns, fires, and suffocations. Indoor air pollution often results in illness and death. In developing nations, acute respiratory infection, influenza and pneumonia caused by kerosene exposure kill over 1 million people annually, over 60% of whom are under age 14.
The Grid Earth Project brought in 50 solar lights which was enough to light every home in Bomba. The lights have small solar panels that can be installed on the roof or sit in the window that will charge a par 45 size LED lamp. The lamp is big enough to light up a 10 foot square room. The lamp charges by day, and gives up to 10 hours of use at night on the low setting. Or it will produce approximately 5 hours of light on a high setting which is suitable for reading. The lamps will last for many years to come and the average lifespan of the solar charged battery is estimated to be about 2 years. The village can sustain these lamps from the resulted savings of up to 75% over the cost of kerosene. The Grid Earth Project would like to thank our friends at Ledtronics, Inc. for helping to make project possible.
Grid Earth plans to keep in touch with Bomba to ensure that the lights are sustained and to continue the economic relationship. A winning combination that improves the lives of all involved, promotes safer and healthier living conditions and creates economic prosperity.